---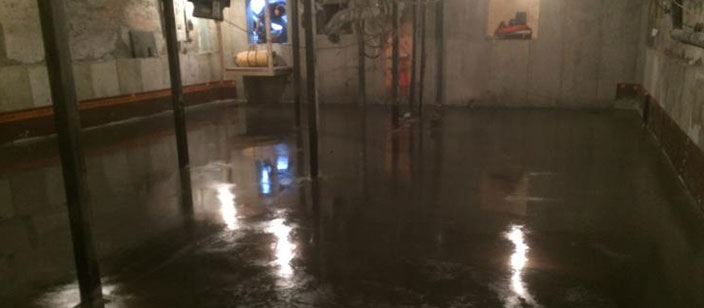 BASEMENT EXCAVATION
Specialists in basement excavation for homes, duplexes and multiplexes in Montreal.
Service
Construction K2 benefits from more than 20 years of experience in basement excavation in Montreal. We specialize in duplexes and multiplexes located in the narrow streets of Montreal. Our expertise allows us to carry out basement foundation and basement waterproofing projects in tight spaces while maintaining full respect for building occupants.
Excavations of basements are completed within 4 weeks on average, and building occupants can remain in place all during the project. We have all the equipment designed to be deployed in small areas, and it is always manned by qualified workers experienced in building foundation work.
« K2 delivered the merchandise to our entire satisfaction, almost one week ahead of schedule, and without going over budget. »

Yvan Guay, Rosemont, Montreal
Advantage
Basement excavation allows you to enlarge your home by adding another storey to it, all while strengthening and cleaning up your house foundation and waterproofing your foundation. Your home will gain in value in addition to providing you with more space.
Team
Construction K2 has built its rock-solid reputation thanks to its team of accredited and certified carpenters and labourers. All plans for our projects are prepared by highly reputed and qualified structural engineers.
Procedure
To begin with, a structural engineer produces the plans and estimate required for the basement excavation project. Two procedures can be used for the excavation of your basement.
Underpinning, consisting of extending the foundations downwards by adding concrete beneath your existing foundations.

This work is generally carried out on foundation walls that are in very good condition.

Fully replacing the existing foundation walls (with the exception of common walls) with new reinforced concrete walls featuring new footings.

This second type of procedure allows for the installation of an exterior French drain and a waterproofing membrane, as well as offering the advantage of creating larger window openings and thus more light.
The interior of the building will then be excavated to the needed depth in order to set the new concrete footings, which will support the new steel columns; these in turn will support the existing centre girder of your building. Note that this girder can be replaced if it is damaged or in order to reduce the number of columns to allow for more options when planning your new living space.
Lastly, a 4-inch thick concrete slab will be installed on a 3/4 crushed-stone bed equipped with a vapour barrier and a metallic trellis. The concrete slab can be heated through the use of tubes, and a polished finish allows for it to remain visible or the option of covering it with a ceramic or wood plank finish.
Our services for basement excavation in Montreal allow you to benefit fully from the space available in your building!
*Details concerning these steps are outlined in the estimate you will receive.
Over 20 years' experience in residential and commercial basement excavation in Montreal
All equipment needed to work in tight areas
Plans approved by qualified structural engineers
A rock-solid reputation earned through honest, courteous service and exceptional dependability